Crop care chemicals have long been a crucial part of modern agriculture, but their effectiveness often comes at a cost. They can be inefficient, leading to scorching and stunted growth in plants. Additionally, they can induce metabolic stress, causing further harm to the crops. Zytonic crop care solutions offer a more efficient and effective approach to crop care.
Zytonic Active's nano-encapsulation technology allows for a substantial reduction in crop care chemicals, including herbicides, while still maintaining excellent efficacy. This means that farmers can use up to 50% fewer chemicals without sacrificing the health of their crops. The technology also reduces metabolic stress in plants, allowing for healthier growth and longer duration of control.
Moreover, the Zytonic Mist Control technology reduces spray droplet bounce and with the added benefit of resistance to rain washout. When using power sprays, it ensures that the chemicals are delivered precisely to the targeted areas, reducing the risk of exposure for farmworkers. This is an important step forward in creating a safer and healthier working environment for those in the agricultural sector.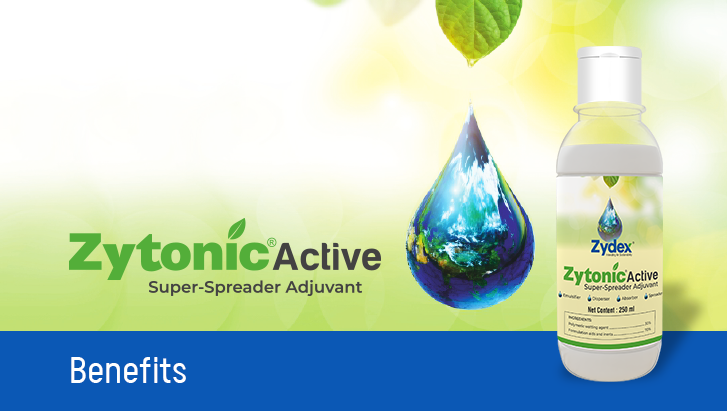 Nano-adjuvant Technology
Enhanced spreading and reduction of crop care chemicals (including herbicides) up to 50%, with extended efficacy
Reduced phytotoxicity
Enhanced photosynthesis with higher overall growth
Improved retention/adhesion & resistance to being washed out during rains (wash-off resistance)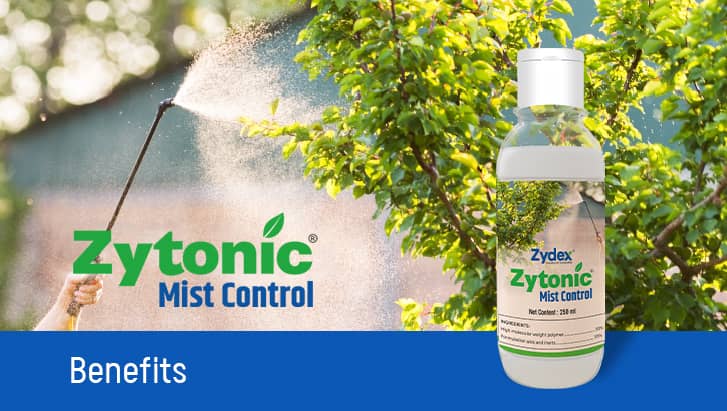 Eliminates misting and improves targeted spray
Non-toxic and reduces field worker exposure to hazardous chemicals
Retains wetness/moisture on the plant for a longer period of time and makes pesticide spray more effective
Decreases spray droplet bounce & is resistant to being washed out during rains